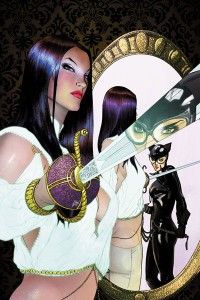 Hardest working Batman fan on the planet Bill "Jett" Ramey of Batman on Film follows up on Deadline's report that writer/director Christopher Nolan is looking at a group of actresses for two roles in The Dark Knight Rises — a love interest for Christian Bale's Bruce Wayne, and a villain to menace his Batman.
So many questions!
For example, Selina "Catwoman" Kyle could fit in both categories — the love interest and the villain. Is Selina even one of the characters in the movie?
Of all the characters I've wanted to see tackled by Nolan, Selina is certainly near the top of the list.
(Especially since her past, as outlined in the classic Jeph Loeb/Tim Sale comic book miniseries The Long Halloween, intertwines with the Falcone crime family, whose presence has been felt in both of Nolan's previous Batman films.)
Another possibility I'm really gunning for is Talia Al Ghul (pictured above with Selina by artist Guillem March), the daughter of Ra's Al Ghul, whom we met in Batman Begins. Could Talia come to Gotham for revenge against Batman and to finish what her father started? She's also always been one of Batman's great loves in the comics, so her arrival could create all kinds of interesting dynamics.
And what about other possibilities for love interests? Will Nolan create another new character like Rachel Dawes? From the comics, we've already seen reporter Vicky Vale (played by Kim Basinger in the first Burton/Keaton Batman in 1989, whose lips and legs boggled the living daylights out of my 14-year-old mind) and Bruce's one-time fiancée Julie Madison (played by knockout supermodel Elle Macpherson in Batman and Robin) on screen, but that doesn't mean Nolan hasn't prepared his own take on one of them.
(Don't forget to check out BOF's thoughts on the matter.)
Anyway, the list of potential actresses is packed with a staggering amount of beauty and talent. So let's discuss them one by one:
RACHEL WEISZ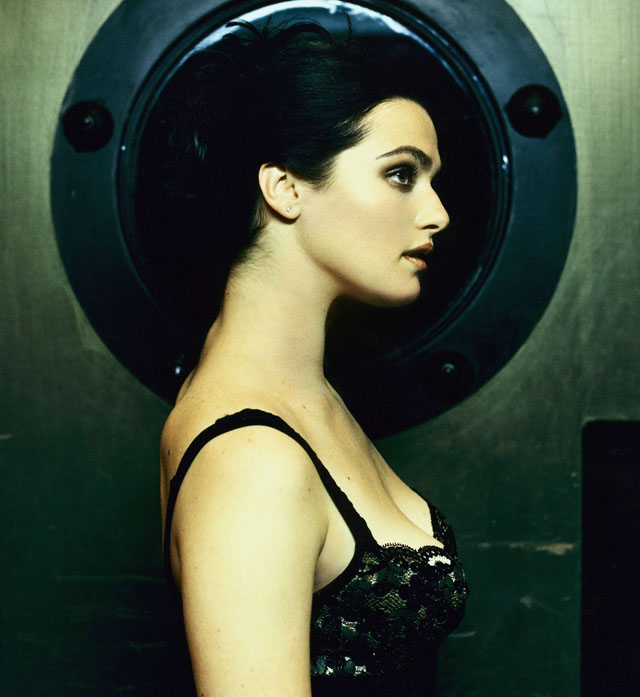 When it comes to me and this list, There Can Be Only One.
As far back as August '08, I was begging for Rachel Weisz as Selina "Catwoman" Kyle. (She's Jett's favorite, too.) Weisz is so sexy it hurts, and she's got the talent to back it up. A world-class professional who can play a wide range of everything from heavy drama to quirky comedy (such as her adorable yet vulnerable portrayal of hilarious heiress Penelope in The Brothers Bloom, for example), she could bring a massive amount of sexiness and class to this movie.
At 40, she'd look amazing beside Bale, who'll be 37 when filming begins in Spring 2011. Check out her credits on the IMDb. She'd obviously make a perfect Catwoman, but she could also be a very hot, very dangerous Talia Al Ghul, too.
Next up we have …
NAOMI WATTS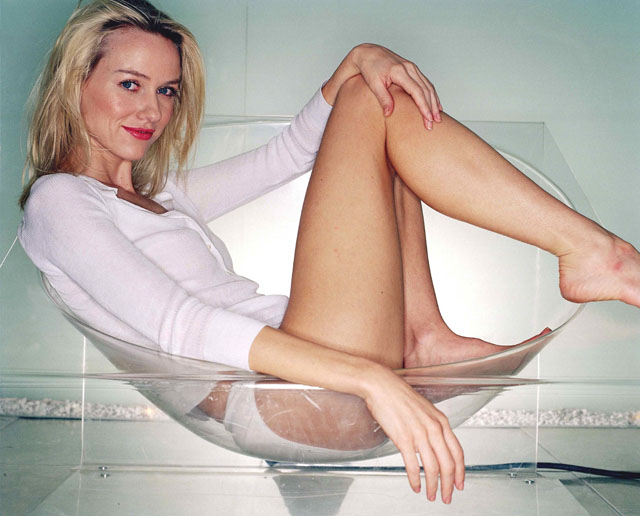 Watts knocks my socks off with two of the bluest eyes I've ever seen and a solid filmography to match.
Some fans are already claiming that she's too old at 42, and they must be the same people who said Maggie Gyllenhaal wasn't pretty enough to replace Katie Holmes as Rachel Dawes in The Dark Knight. In fact, I'd like to live out the rest of my days on this mythical island where Maggie is considered ugly and Naomi is considered old. I'd be a happy, happy, happy man.
So who could Naomi be up for? I don't see her so much as a Selina Kyle, but she'd make an amazing Talia. Either way, I'd gladly welcome her in this movie.
ANNE HATHAWAY

Take a look at how much money Anne Hathaway's movies have made. More than $2.5 billion in international box office alone, not to mention DVD sales. (The Devil Wears Prada, for example, made an additional $95 million on home video.)
And while she's massively sweet and appealing in romantic comedies, she's also able to play a dark side that none of her film roles so far have fully tapped into.
At 28, she seems a bit young when I try to picture her beside Christian Bale, and I think I'd rather see her as a Lois Lane candidate than as a Batman girl good or bad.
I also made the prediction years ago that a Wonder Woman movie starring Anne Hathaway would make a staggering amount of cash internationally while inspiring a whole new generation of little girls around the world. I really, really, really like Hathaway, but I'm not entirely certain that Nolan's Batman world is the best use of her talents.
Then again, people didn't think that a rugged, handsome Australian like Heath Ledger could play The Joker, and look how that turned out.
NATALIE PORTMAN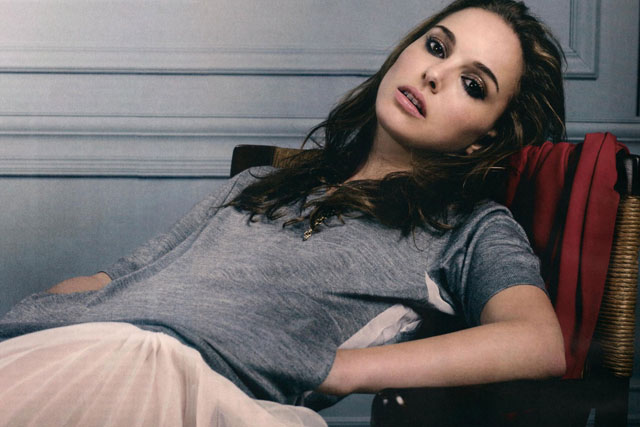 Turning heads with her talent, intensity, and charm since The Professional, the 29-year-old Portman continues to have her name attached to every big franchise and event film imaginable. The early buzz on her performance in Darren Aronofsky's Black Swan is spectacularly positive, and she just keeps lining up one new role after another (and is even taking her first steps into writing movies, too, with her first script gaining the interest of none other than Anne Hathaway).
But even more so than Hathaway, I think she seems a bit young for this particular movie. I can't see her as Selina Kyle at all, but maybe a Talia, and maybe as this mystery love interest for Bruce Wayne. Maybe.
And not that it necessarily matters, but she's already playing the love interest in next summer's Thor for Marvel.
KEIRA KNIGHTLEY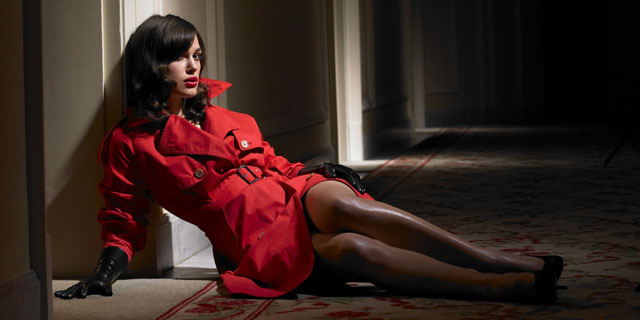 Coincidentally, one of 25-year-old Keira Knightley's first roles was playing Natalie Portman's character's double in Star Wars: Episode 1 – The Phantom Menace.
From big movies (like the Pirates of the Caribbean trilogy) to smaller, critically acclaimed films (like Love Actually and the recent Never Let Me Go, beside future Spider-Man Andrew Garfield and the amazing Carey Mulligan), Knightley does superb work. But like Portman, she seems a bit young to me.
BLAKE LIVELY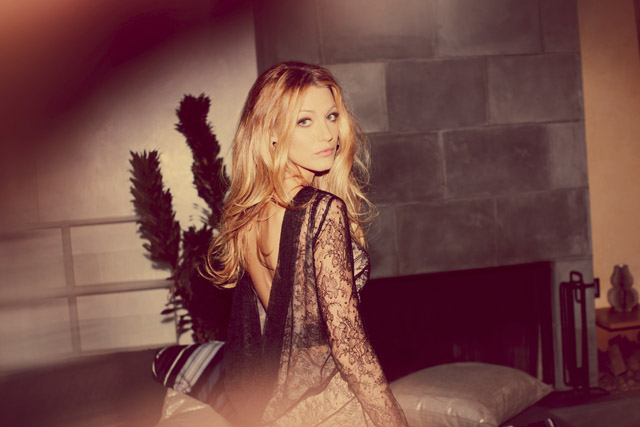 Blake Lively is hotter than a two-dollar pistol and then some, and she was excellent opposite the likes of Ben Affleck and Jon Hamm in The Town, but I don't see her getting a role in this because she's playing Ryan Reynolds's love interest in another high profile DC Comics movie next summer — Green Lantern.
And there we have it. From this list, it's difficult for me to see past Rachel Weisz. Whether as Selina or Talia, she's the one who most perfectly fits into the world Nolan has been building since Batman Begins.
And on top of this list, the reliable Clint Morris from Moviehole adds Marion Cotillard (who just worked with Nolan in Inception), gorgeous Piper Perabo (who worked with Nolan and Bale in The Prestige), and Tanit Phoenix, whose name has gotten some play as a potential candidate for the new Wonder Woman TV series.)
And we still don't even know who Tom Hardy is portraying!
Be sure to bookmark Batman on Film for all the latest and greatest Batman movie news. BOF is the place to be for accuracy and integrity, and you'll want to be all the way in the loop when the big news starts coming.
What do you think about these actresses or which characters they might play?