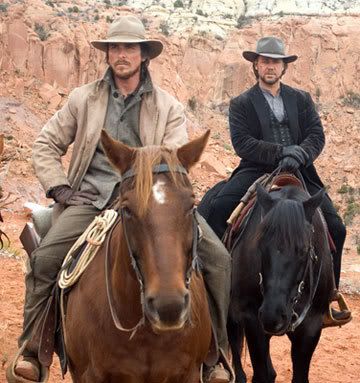 Our good friends over at Yahoo! Movies have debuted the trailer for 3:10 to Yuma, which you can watch — and should — by clicking right here.
The Western, from director James Mangold (Walk the Line), pits Russell Crowe's murderous outlaw against Christian Bale's peaceful rancher, who reluctantly agrees to deliver the killer to the authorities on the 3:10 train to Yuma.
Let's just say it doesn't work out so easily.
Looks good! I've always been a big fan of Westerns …
… and this one looks like a winner. Gretchen Mol, one of the many actresses I'd be honored to make out with until I passed out, also stars.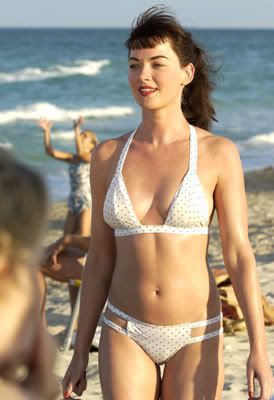 She probably won't be dressed like that in the movie, what with it happening in the Old West and all.
So let's take the 3:10 to a theater near you-ma on October 5!
P.S. Have you seen the new picture of Christian Bale as Batman?