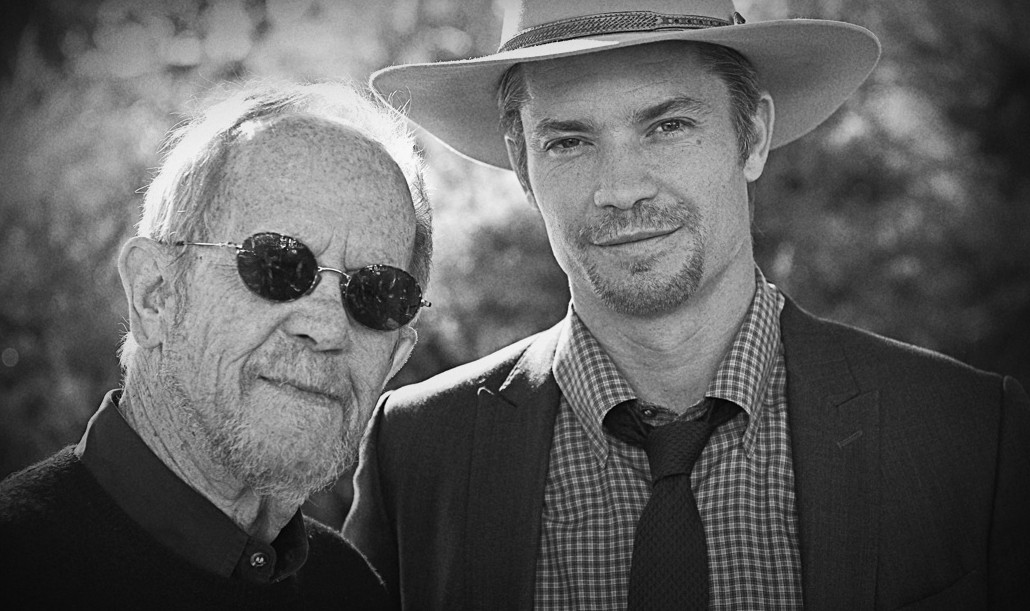 Let's take a quick moment to pay respects to author Elmore Leonard, pictured above with Raylan Givens himself, Timothy Olyphant. Leonard, who passed away on August 20, was one of THE greatest crime writers of all time. He created the characters that inspired JUSTIFIED and so many other adaptations of his work (from 3:10 TO YUMA to RUM PUNCH, which became Tarantino's JACKIE BROWN), influencing countless other writers along the way. You can check out his legacy here. So much good stuff.
And now we find ourselves in that magical time of the year when the first news about the next season of JUSTIFIED begins trickling in. Season 4 was outstanding, with everyone's hunt for legendary outlaw Drew Thompson providing an outrageously fun mystery for Raylan and the gang (which wasn't nearly as fun for some characters as it was for others). On Tuesday, Michael Ausiello dropped this scoop on TV Line about what we can expect next:
For Season 5, the FX drama is going back to the Cuckoo Crime Family From Hell conceit popularized by the Bennetts of Season 2 (RIP, Mags). This time around, we'll be introduced to the white trash Florida-based Crowe clan, led by the sexy, charismatic and ruthless fortysomething patriarch Dale. Officially, the Crowes run a gator farm. Unofficially, they deal drugs and murder people and stuff. Dale's inner circle includes sister Wendy (the public face of the family) and younger brother Danny (described as a romantic sociopath).
Yes! That's obviously the family of Dewey Crowe, who's been bumbling around Harlan County since the first episode with his gator-tooth necklace.
Remember how we spent all of Season 3 wondering who'd eventually get meat-cleaved by Limehouse? Now we can spend Season 5 debating who'll be eaten by gators. I love it.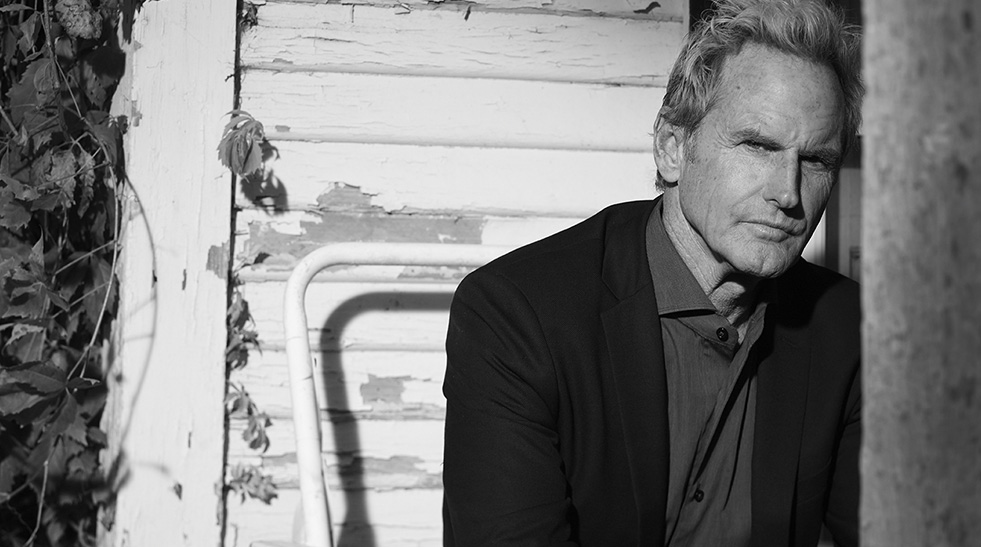 And then Deadline reported yesterday that actor Jere Burns, whose character Wynn Duffy manages much of the Harlan County drug trade from his RV where he watches women's tennis with a hilariously lusty twinkle in his eye, has been promoted to full-on series regular for Season 5.
This is great news for Burns and even better news for us viewers. I've been happy to see Burns's career renaissance of late; he was hilarious back in the day on DEAR JOHN, he's incredible on JUSTIFIED (especially when it comes to brow-arching reactions to the insanity that always seems to happen around him), and he was perfect as the group leader of Jesse's drug addiction support group on BREAKING BAD. (Burns should have won an Emmy for the speech he gave about the tragic path his character took to becoming a drug counselor.) So congratulations, good sir.
It makes sense that we'll be seeing more of Wynn now that he and Boyd are partners, even though Boyd's mind undoubtedly will be more occupied by figuring out how to spring Ava from jail.
I'm so excited it's getting closer! I really hope somebody gets eaten by a gator. Maybe Raylan will SHOOT a gator!
Yes. I'm calling it right now. Raylan Givens will shoot a gator.