If you happen to be on the same block as Flowers By Jan in Hawarden, Iowa, from 10 AM to 1 PM on August 31, stop by and buy a couple of hot new books you'll be able to get signed by their authors, both of whom I've known for a long time but would gladly suggest to you even if I didn't know them at all.
In 1998, John Mosby brought me on board the Impact Magazine team and basically handed me a writing career. I didn't just learn the ropes of writing articles, reviews, and interviews from John. I learned integrity and initiative, too, and I'll forever be in his debt for taking a chance on an aspiring journalism student who'd never been published outside of his high school and college newspapers.
John's articles soar with an honest, earnest, enthusiastic voice that entertains as it informs. His new book, GODS, MONSTERS & MUTANTS: HOW THE SUPERHERO MOVIES CAME OF AGE IN THE TWENTY-FIRST CENTURY, collects all of John's best articles, reviews, and interviews about the superhero movie genre (including a quote from my favorite thing I ever got to write, which wouldn't have happened without John and Impact).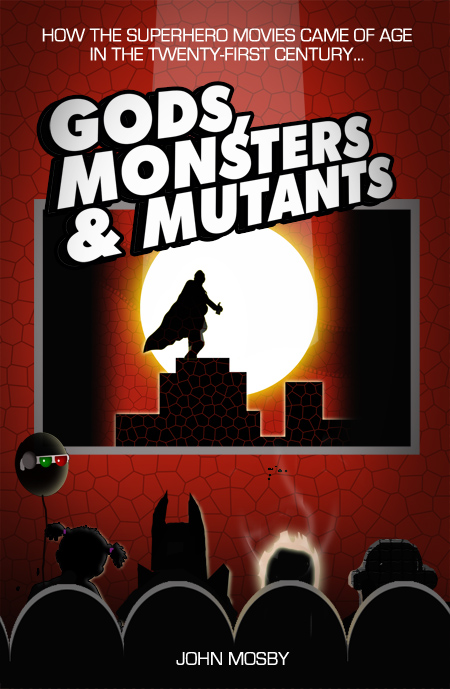 Thoughtful, thorough, and overflowing with insights and trivia that are equally fresh and refreshing, GODS, MONSTERS & MUTANTS is an indispensable and intelligent primer that doesn't just deserve but rather demands a spot on the shelf of anyone who ever saw a superhero movie and felt inspired to do and be better. You can buy it here.
Meanwhile, John's beautiful fiancée, Jill McDole, who writes as J.M. McDole, has expanded a tale from her previous short story collection, ECHOES AND SHADOWS, into a new novel called ETTA, ETC., which is available for purchase here.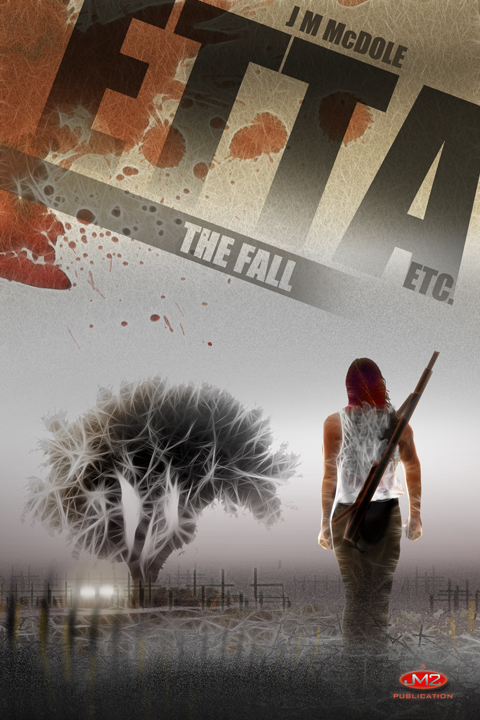 ETTA, ETC.: THE FALL is an original adventure that exists at the intersection of Joss Whedon and Stephen King, placing a fully realized female hero into a Midwestern setting that only feels like home until the monsters and mayhem roam. Loretta Nancy Van Helter, or Etta to her friends, navigates the dangerous new landscape of her Iowa home in the months after a virus has infected much of the population. Some became zombie-like half-lives that spread the virus through their bites. But others became something worse still. These "Banshees" ravage anything they can get their claws and fangs on, leaving Etta and her allies — including elderly Mrs. Jennings, who's Betty White with a pinch of Sigourney Weaver — to make sense of a world that offers new terrors at every turn.
Emotional and action packed, ETTA, ETC.: THE FALL is the perfect springboard for an ongoing series I'd love to see happen as much as I'm sure Jill would.
At a Highlander convention in Birmingham in England in 1999, I accidentally kicked Jill in the head. (Ironically, it happened because I was trying to carefully step around someone else who was sitting on the floor beside her and BOOM, there was her face.) I'd like to think my boot shook this story loose, and I expect full credit when it's a bestseller. (I'll settle for a sandwich.)
Writing anything takes a lot out of a person. It requires tremendous time, effort, discipline, and often results in utter physical and emotional exhaustion. I admire anyone who can follow that commitment to a finished product. And even though I admire John and Jill for other reasons, too, I'm thrilled to be able to tell you about these books, and I hope you'll give both of them a shot!