A Hollywood Reporter scoop filed earlier today says that LaMonica Garrett, who plays Deputy Sheriff Crane on SONS OF ANARCHY, has booked a guest spot on the third episode of the upcoming fourth season of fellow FX series JUSTIFIED, which debuts right around the corner in January.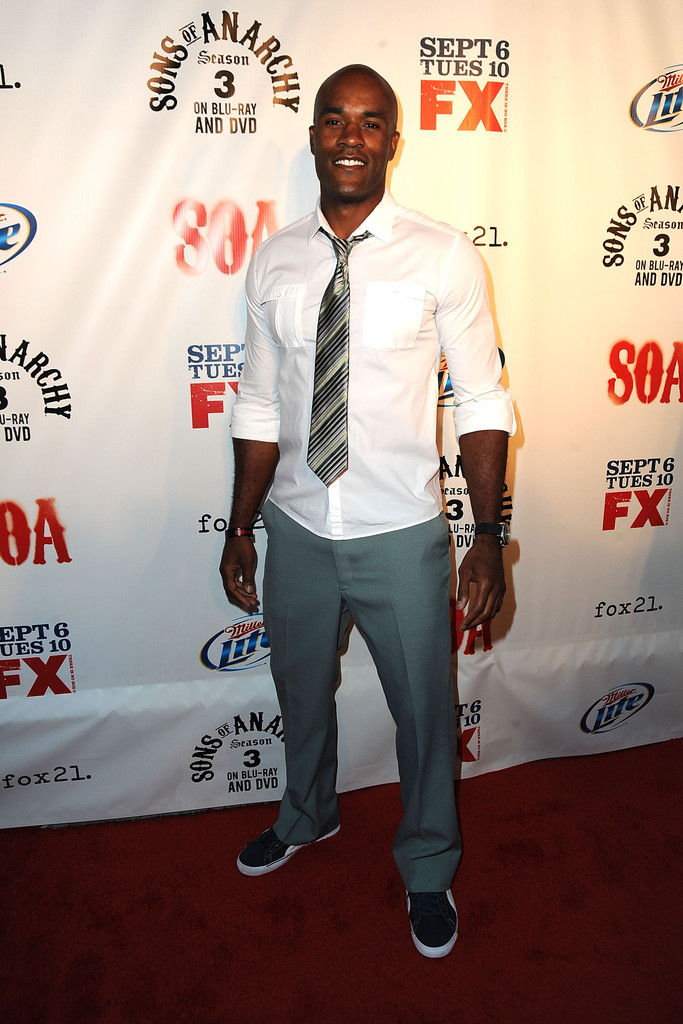 His character is "a womanizer named Andre, who thinks he's suave as hell with women but makes the mistake of hitting on Deputy U.S. Marshal Rachel Brooks (Erica Tazel) and admitting he's a thief."
That probably won't go over well.
What will go over well (with me, at least) is anything that gives Rachel more screen time. Can't wait for this show to be back.