Fresh off the success of MOONRISE KINGDOM, Wes Anderson is busy prepping his next. And, as he tends to do, he's assembling quite a cast.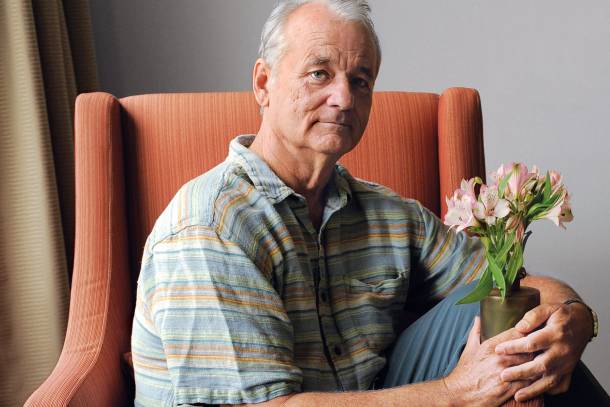 Bill Murray just told Vulture he's in …
"I'm about to go shoot a movie with Wes Anderson in Germany," Murray said. "If you see me in Germany, I'll be working on a movie."
… and added …
"That'll be nice," he said about Anderson's THE GRAND BUDAPEST HOTEL. "I haven't been to Germany in a long time." He particularly liked shooting Anderson's MOONRISE KINGDOM. "Those kids were a hoot. Those children" — he adopts a Mary Poppins voice — "They loved me" — now back to normal — "They were really nice kids, and, uh, to be a kid on one of those movies, how great is that? They had the time of their lives." He shook his head. "They think it's all going to be like that, every movie's going to be like that."
Also acknowledging participation is a newcomer to Anderson's world who needs no introduction — Angela Lansbury! She says …
"I'm playing a woman of mystery. It's a minuscule role. I'm on the screen probably for less than five minutes."
Owen Wilson, Jude Law, and Johnny Depp are already confirmed, with Edward Norton, Jeff Goldblum, Adrien Brody, and Willem Dafoe all reportedly approached for roles. (Correction here! Johnny Depp is definitely not in it, and the rest of the cast will be announced when it's all official.)
So what's it all about? Here's what Anderson told Russ Fischer from /Film about how it compares to FANTASTIC MR. FOX and MOONRISE KINGDOM:
I think the next movie I'm doing … I have a script that I've just finished and that one I would say does not really follow that vein. I don't think it's … I would say it's not very family friendly. (Laughs)
Whatever it is, I'm in. Filming begins in January!