I still can't believe William Archibald Paxton was old enough to play Gina Carano's dad in HAYWIRE earlier this year, but then I remember I'm closer to 40 than 30, and I immediately stop thinking about it. Paxton's powers are ageless. (And so are mine. I think. I hope. I am. I said. So there.)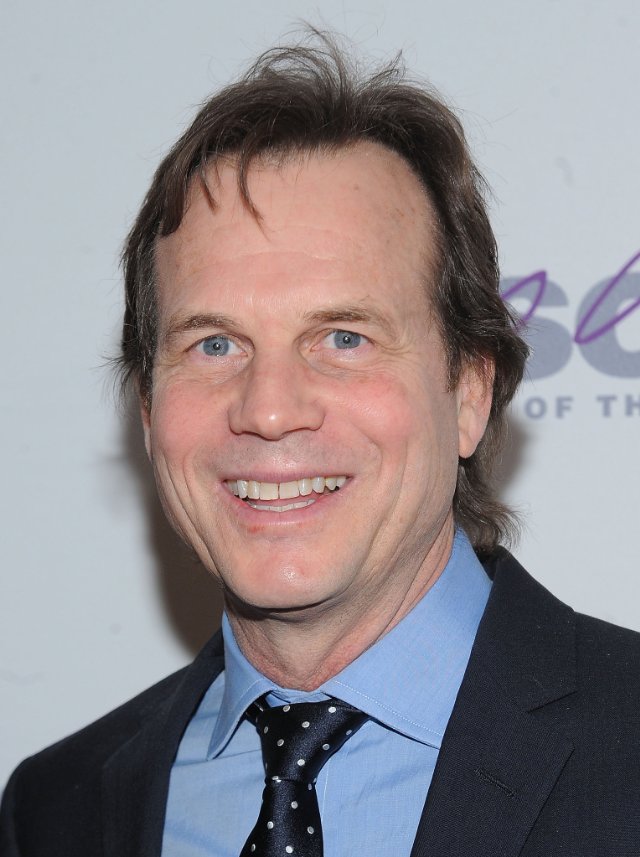 And now, per Variety, he'll be pitting them against the powerhouse that is Tom Cruise in the outrageously awesomely titled ALL YOU NEED IS KILL from THE BOURNE IDENTITY director Doug Liman.
From the article:
Doug Liman is directing the graphic novel-based pic about a soldier (Cruise) in a war against aliens who relives his last day over and over after being killed. Through the training and battles he experiences in these time loops, he becomes a better soldier. Paxton will play the tough leader of Cruise's platoon.
So basically it's GROUNDHOG DAY meets INDEPENDENCE DAY. I'm sold. Especially since the lovely Emily Blunt, who was perfect as a girl you'd battle destiny for in THE ADJUSTMENT BUREAU, also stars. (She's playing a character called "Valkyrie One." I don't know what that means, but I know I like it.)
Paxton automatically makes everything better, so I'm all the way in on this one. In fact, the last time he played a military commander, in U-571, he said one of my favorite things ever said in a movie to Matthew McConaughey:
"You're a first-rate X.O., Andy. A damn good submariner."
That's the kind of leader I'd die for any day of the week.
And did you know he's directing a movie version of the classic KUNG FU TV series? He told Twitch all about it in March in the phenomenal interview at the link.
ALL YOU NEED IS KILL will blind you with science fiction on an as yet undetermined date in 2013!