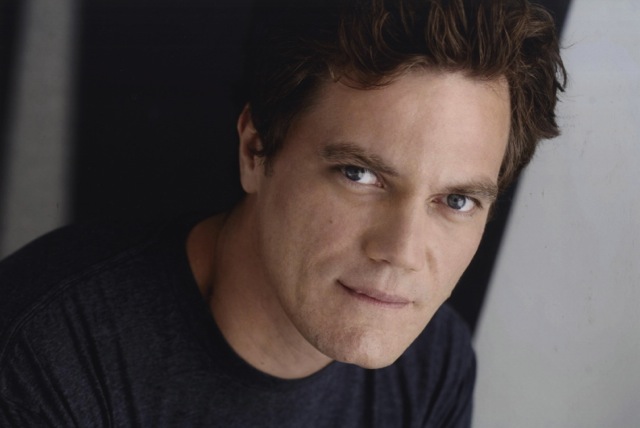 (I wrote this for Modern Myth Media)
Though he'll undoubtedly be bringing the full weight of General Zod's menace and might against Henry Cavill's Superman in MAN OF STEEL next year, actor Michael Shannon has nothing but nice things to say about his co-star and the film's director, Zack Snyder.
In a recent interview with The Playlist, Shannon said of Cavill, "Henry is a fantastic Superman. He's got a little edge to him, and he's smart, clever, and I had fun working with him."
But his praise of Snyder is garnering much more attention per Shannon's comparison of the director to a certain legendary filmmaker.
"I think Zack is the master stylist, visually, I mean he's up there with Scorsese in my book in terms of visual composition, orchestration, etc.," he told Playlist writer Christopher Bell, adding that "the whole thing is edgy in a way like when Nolan took over the Batman franchise."
Being mentioned in the same breath as Martin Scorsese and Christopher Nolan (who's producing MAN OF STEEL and had a hand in its story) is high praise indeed, and it's not the first time Shannon has spoken highly of Snyder. Back in September, he told The Province that Snyder is "a prince, one of the sweetest people I've ever met in this business. Very warm-hearted individual and very creative."
And he didn't stop there, adding, "He doesn't wear a suit to work, which is nice. He blends in, he likes to feel, to be one of the guys, one of the crew, but he's able to do that without losing his authority. He doesn't really crack the whip. He's friendly, and because he's friendly, people want to make him happy."
And in case your inner cynic is secretly wondering if Shannon's only saying such things because he feels like he has to, his penchant for brutal honesty makes his comments about Cavill and Snyder seem all the more sincere.
Case in point? Shannon recently told Glenn Whipp at Hero Complex that he doesn't always understand fan culture, can't even figure out how to read comic books, and doesn't always get what the characters are talking about. He also says he was "signaled" by the higher-ups at Warner Bros. not to speak so openly about the film's plot in interviews, which he's always gladly and cheerfully done.
But don't think for a moment that Shannon's not taking the job seriously. From Mr. Whipp's article:
Which is not to say that Shannon isn't enjoying himself as Zod. Well … except for the special effects scenes ('that really ugly green [screen] is everywhere … it starts to slowly drive you insane") that require him to wear a motion-capture suit ("a unique form of humiliation, I must say"). He's happy (but, again, a bit baffled) that director Zack Snyder thought of him for the role and more than a little daunted by the prospect of following Terence Stamp's iconic performance from the Christopher Reeve films in 1978 and 1980.

"Stamp was really smart about it," Shannon says. "He created a sense of gravity by doing very little. It's hard to feel like you're not twirling your mustache when you're playing a villain. Me and Zack are constantly trying to bring as much variety and complexity as possible. He's very good about that. No matter what I come up with on the first take, he comes up with a good way to explore it and change it up to keep it interesting. You don't want it to be: 'I'm a bad guy. I hate you!'

"One thing we're doing …" And then Shannon stops himself. "You know, I think I've already said too much. I don't want to be getting another one of those phone calls. I have to go back to work on this Monday …"
It's dedication like this from Snyder and his team that keeps us Gentlemen here at Modern Myth Media very excited about MAN OF STEEL.
Don't forget to read Sean Gerber's superb editorial about Cavill's casting here and our recent entries in the ever-growing Henry Cavill Kindness Compendium here and here.
MAN OF STEEL is up, up, and away to a theater near you on June 14, 2013!