(I originally posted this at Modern Myth Media.)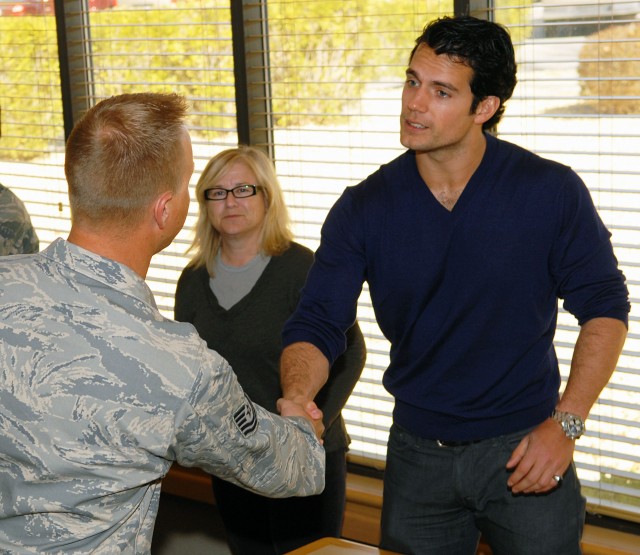 What better way for a Superman to learn about Truth, Justice, and the American Way than from the brave young men and women who defend those ideals every day?
Edwards Air Force Base just posted an article about a surprise visit MAN OF STEEL star Henry Cavill made to the Airmen there on Tuesday.
Cavill posed for photos and signed autographs for more than 100 Airmen at the Joshua Tree Dining Facility during his break from shooting scenes at the base.
Cavill said of the experience, "I have such great respect for military members and what they do. It's important that they know how valuable their service is. It is a pleasure to tell them how much they're appreciated."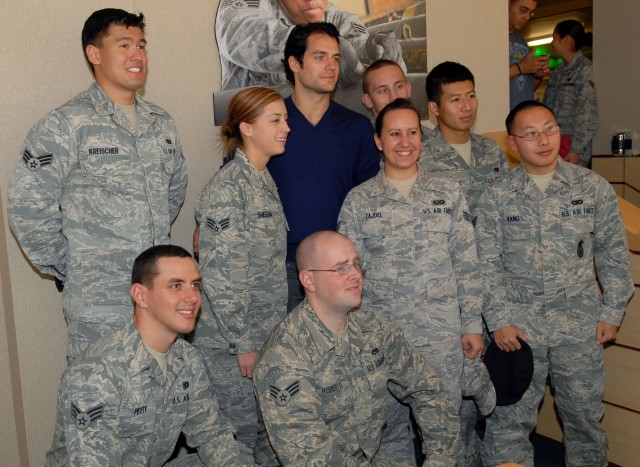 Check out the article by Laura Mowry to read about how the troops were just as appreciative of our new cinematic Superman, who takes flight on the big screen on June 14, 2013!