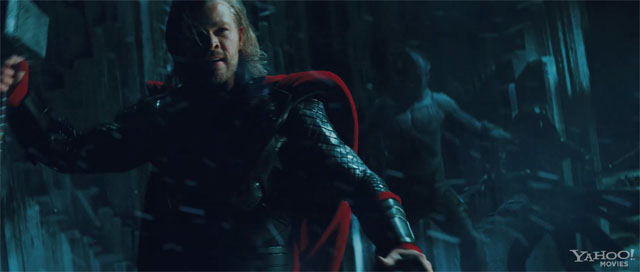 This makes the wait for May 6 even more difficult! There's some really incredible imagery on display, and I'm not just talking about how adorable Kat Dennings is in her glasses.
There's a lot more majesty and action here than in the teaser trailer, all juxtaposed against the fish-out-of-water aspects of Thor's banishment to Earth.
I especially love the line about how magic and science are the same where he comes from. They're really going to need to tap into that sense of cosmic wonder to sell the high concept of this movie. I really think it can (and will) be done.
What do you think?
(And in a shameless bit of self promotion, here's my interview with the original live-action Thor, Eric Allan Kramer.)