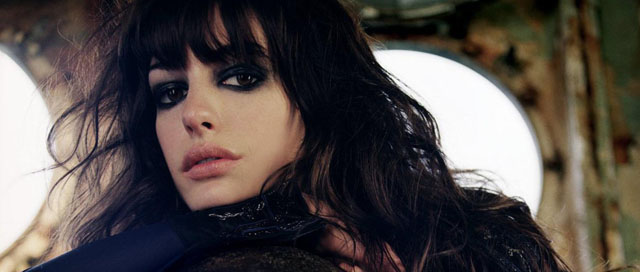 Brendon Connelly from Bleeding Cool was recently invited to sit in on a podcast interview with Christopher Nolan's cinematographer, Wally Pfister, who's currently preparing to shoot The Dark Knight Rises in May.
Pfister answered a few questions about the film in as appropriately vague a way as possible, including some tantalizing talk about Anne Hathaway as Selina "Catwoman" Kyle. Having filmed her screen test, Pfister says she "looks phenomenal in the wardrobe," though he wouldn't (and couldn't) definitively confirm she'd wear Selina's trademark feline fatigues. (I think it can be clearly inferred, however.)
He discusses technical things such as wanting to shoot as much of the film with IMAX cameras as possible, while teasing that the opening sequence seeks to top what knocked our socks off in that amazing Joker prologue from The Dark Knight.
When discussing whether Nolan was able to up the awesomeness this time around, Pfister excitedly exclaims, "He does it!"
Everyone involved in this movie sounds so excited about it, which makes me even more excited about it, and there's so much more news to come. Make sure you bookmark Batman on Film for everything you'll ever need to know as we count down to July 20, 2012!
(Huge thanks to Kyle for the heads-up about this article.)