Entertainment Weekly has the exclusive …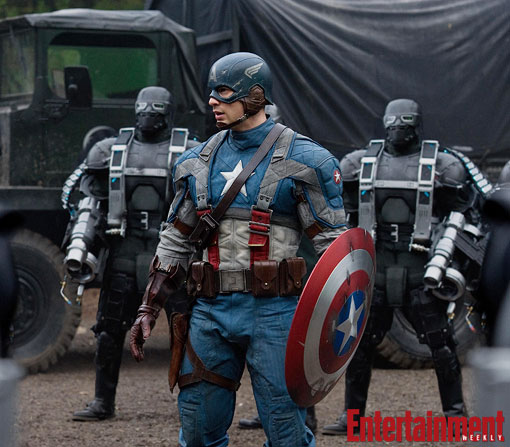 … and I would have posted this yesterday, but I wanted to wait until EW released it officially. Everyone else was posting a poor quality bootlegged scan, which I felt to be a disservice both to EW and the photo itself.
I think it looks like an awesome blend of old-school WWII aesthetic with high-tech modern flourishes.
The only thing that baffles me about this movie is that they're not releasing it on July 4; Cap's star-spangled shield will knock out any Nazi infiltrators at the theater near you on July 22!