Just when you thought you knew everything there was to know about Batman Begins …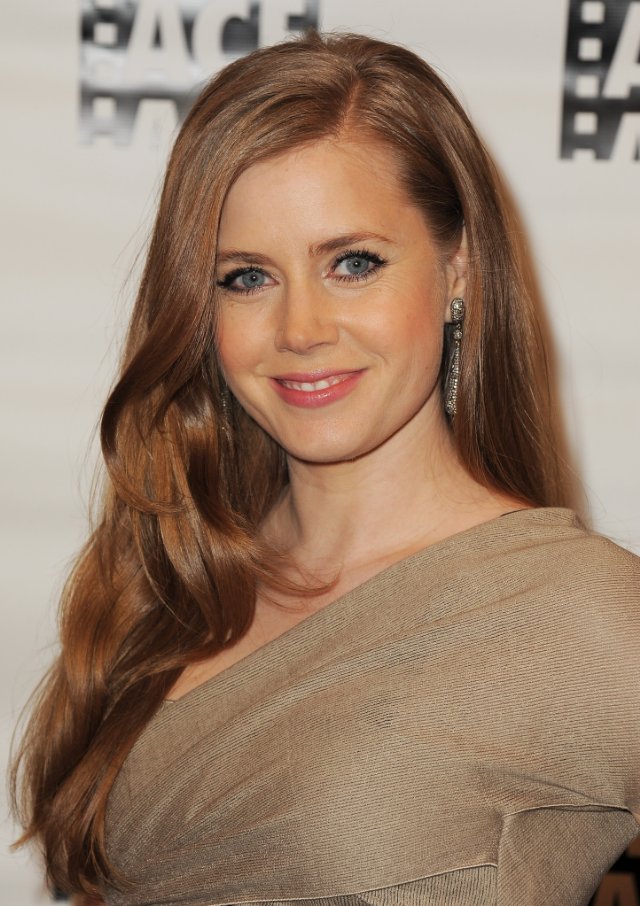 I know I say I love every actress I write about in these pages, but hey, it's true. I do. Amy Adams — she of the red hair, blue eyes, mighty talent, and sweet, charming demeanor — is one of the ones I adore the most. I can't wait to watch her next weekend in The Fighter, which sees her starring alongside Mark Wahlberg and Christian Bale for director David O. Russell.
In a recent interview she did with David Poland from Movie City News, Adams reveals that she's technically "worked" with Bale before.
Click the link and skip ahead to the 15:50 mark in the video at the top of the page. She explains that she knew the casting director for Batman Begins, who asked her to come in and read lines with all the actors auditioning to play Batman. When she read with Christian Bale, she began to cry. Director Christopher Nolan told her the scene didn't require crying, but she was so moved by Bale's connection to the material that she couldn't help herself.
I'm sure Bale would have gotten the part regardless, but Nolan had to be extra impressed with his future Bruce Wayne's ability to move incredible actresses to tears.
Adams was never actually up for a part in the film; Nolan wrote the part of Rachel Dawes with Katie Holmes in mind, so it's not like she lost out, and she explains that very thoughtfully in the video. But of course she says she'd like to work with Nolan in the future, which would be excellent for me, because I love it when my favorite actors and directors collaborate.
She'd make a wonderful Barbara Gordon or Poison Ivy in a Batman movie.
And I would make an incredible Mr. Amy Adams.