Here are my two latest Batman comic book reviews, written for and hosted by our good friend Bill "Jett" Ramey — the hardest working Batman fan on the planet — on Batman on Film: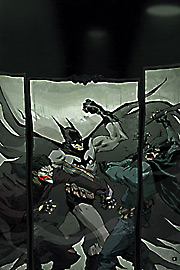 Detective Comics #870 concludes David Hine's four-parter "Batman: Impostors" with kinetic, action-packed art by Scott McDaniel.
The arc started out better than it ended and probably should have appeared in the pages of Batman Confidential instead of Detective, but it still did an okay job of helping bridge the gap between the Rukca/Williams Batwoman run (collected in a gorgeous hardcover you need to own called Batwoman: Elegy) and the fresh new take we'll be getting when new writer Scott Snyder and artist Jock take over in #871, due out November 24.
Original Robin Dick Grayson will continue to fill in as Gotham's Batman while Bruce Wayne globe-trots and franchises and does whatever the hell else Scottish madman Grant Morrison will have him doing in the pages of Batman, Inc., which you can find at a comic book shop near you on November 17.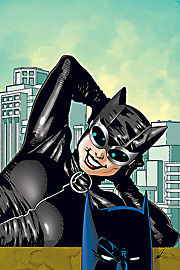 Meanwhile, if you're as tired of all this craziness as I am, pick up a copy of Batman/Catwoman: Follow the Money, which finds Bruce Wayne and Selina Kyle on a fun, sexy caper against bad guys both corporate and cavalier.
(Literally. The villain is The Cavalier.)
Written and drawn by comics legend Howard Chaykin, it's a welcome adventure featuring Bruce Wayne being Batman … and loving it.
Click the links to read the full reviews, and keep your eyes on Batman on Film for all the latest and greatest Batman movie news! With filming set to begin early next year, we're bound to start hearing all sorts of exciting Bat-things soon. And I'm loving every minute of it.