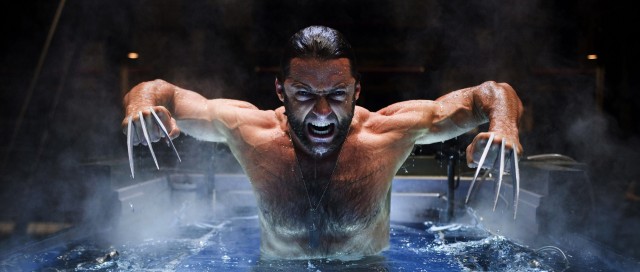 Before Zack Snyder got the Superman directing gig, one of the names on Warner Bros.' rumored shortlist was Darren Aronofsky, whose greatest accomplishments in life are 1) being Mr. Rachel Weisz and 2) being an incredible filmmaker. (Take a look at his credits here.)
Regardless of his talent, I was terrified by the news because, before Christopher Nolan took over Batman, Aronofsky pitched a version of the Dark Knight in which little Bruce Wayne sees his parents get shot, wanders the streets in shock, gets discovered and raised by a black auto mechanic named Big Al, and becomes a vigilante with homemade gadgets whose "Batmobile" is a Lincoln Continental with a school bus engine jammed in it. The Joker was a serial killer, Catwoman was a hooker with a heart of gold, etc.
"But John!" you might be saying. "It would have been fresh and different!"
Maybe. But it wouldn't have been Batman.
A hero who does need some reinvigoration is Wolverine, whose last cinematic outing is one of the messiest movies I've ever seen. (How was a guy who can smell trouble from a mile away fooled by a faked death involving ketchup and not a single wound or torn piece of clothing? Why didn't they just fool him with the mighty powers of suggestion wielded by the person whose death they were trying to fake? Why did they send the world's greatest gunman to kill Wolverine, and then wait until the guy had already left to reveal the one bullet in existence that could kill Wolverine? And I can't believe they shot him in the memories. I could go on forever, and I need to just stop this right now.)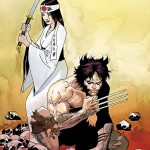 It wasn't Jackman's fault; he remains dedicated above and beyond the call of duty to both the character and his fans. While X-Men Origins: Wolverine wasn't the movie Jackman wanted to make, he had to make it to get to the one he really wanted to do in the first place — the tale of Wolverine's adventures in Japan.
And now, we get word from Jackman himself that Aronofsky is going to make it with him.
Jackman tells Vulture that shootings begins in early 2011. "Expect to see four chicken breasts and a whole pile of steamed broccoli on my plate," he said. "I'm starting; I'm having my six meals a day."
He adds that Aronofsky will help him take it "out of the box. It's going to be the best one, I hope," adding, "Well, I would say that, but I really do feel that, and I feel this is going to be very different."
Discussing the story, Jackman says, "Chris McQuarrie, who wrote The Usual Suspects, has written the script, so that'll give you a good clue. [Aronofsky's] going to make it fantastic. There's going to be some meat on the bones. There will be something to think about as you leave the theater, for sure."
Sounds great to me. I just hope Twentieth Century Fox steps out of the way and leaves them alone to do it right. Studio intervention crippled the last one at every turn, and I really hope that Jackman and Aronofsky — who previously worked together on The Fountain — can deliver the shot in the adamantium-laced arms this franchise needs.
We shall see.
(Check out the geek goddess Elisabeth Rappe's adorable take on the situation here.)