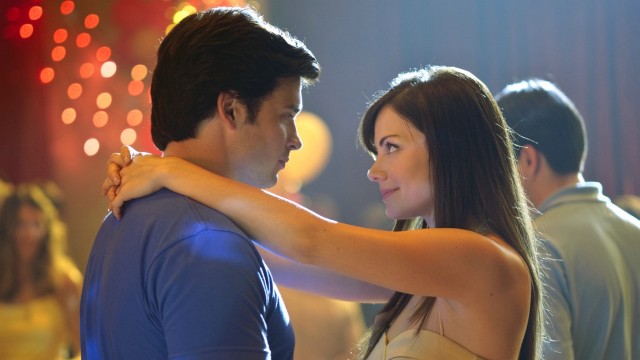 It feels good to share an anniversary with Clark Kent — I turned 35 today, and Smallville airs its 200th episode, "Homecoming," tonight at 8.
I fell away from the show a few seasons ago, but the ninth and (current) tenth seasons have really gotten me excited about it again. I know we'll never get a big-screen adventure with Tom Welling as Clark and Erica Durance as Lois, but as long as the show keeps giving me great little Superman movies every month, I'll continue to be okay with that. (The Blu-Ray release of Season Nine looks amazing, by the way.)
For coverage of (and a countdown to) tonight's monumental installment, head on over to KryptonSite. I'll add my own review later this weekend.