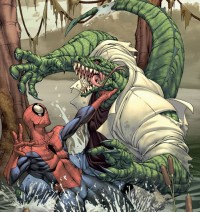 UPDATE
And … Ifans will be playing The Lizard, according to The Wrap.
I appreciate that this is a new series of films with its own new continuity, but especially after Spider-Man 2, I was really excited about seeing Dylan Baker's Dr. Connors take the tragic fall. It would have been so much more emotionally satisfying to see Peter try to battle — and battle to save — his favorite professor than deal with all the Venom nonsense, and it would have remained in line with Raimi's love of old-school Spidey adversaries. It was the only logical step, and it would have been spectacular.
Unfortunately, everything Raimi was building to was handily thwarted by the third film's wretched insistence on being, well, the third film. This news makes me hate Spider-Man 3 even more in retrospect and, despite the presence of Garfield and especially Stone, doesn't make feel feel any less lukewarm about the reboot's prospects.
I really hope they prove me wrong.
---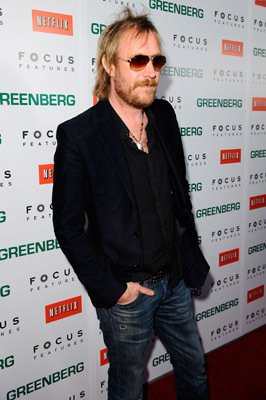 I'm still flipping out over today's awesome news that Tom Hardy has been cast in Christopher Nolan's next Batman movie, and my curiosity about which character he'll be playing is eating me alive.
I can't say I'm nearly as intrigued about the mystery villain Rhys Ifans will be playing in Sony's Spider-Man reboot, but the studio would certainly like for me to be, choosing only to say, "The filmmakers prefer to not reveal which character Ifans will be playing in the forthcoming film."
(I'd have said "prefer not to reveal," but let's not start splitting hairs about splitting infinitives.)
Anyway, Ifans will menace Andrew Garfield as Peter Parker and my girlfriend Emma Stone (not really/if only) as Peter's original true love from the comics, Gwen Stacy.
Did Spider-Man ever fight Tom Petty? I'm just saying.