Here are my reviews for the three Batman-related titles I write about for Batman on Film …
… and an extra one to help out the site's owner and editor, Bill "Jett" Ramey, the hardest working Batman fan on the planet, who couldn't get to his comic shop due to snow and ice: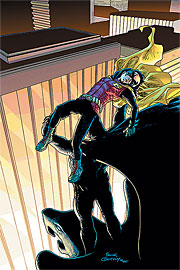 Detective #862 is one of the best single issues of a title I've read in a long time!
And it felt so good to see Bruce Wayne in action as Batman.
And I still can't believe I even have to say that in the first place.