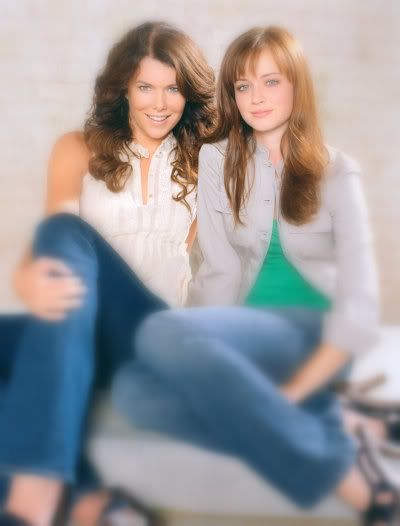 So says Warner Bros., right here:
Announcing the final season of Gilmore Girls is truly a sad moment for everyone at The CW and Warner Bros. Television. This series helped define a network and created a fantastic, storybook world featuring some of television's most memorable, lovable characters.

We thank Amy Sherman-Palladino, Dan Palladino, Dave Rosenthal, the amazing cast led by Lauren Graham and Alexis Bledel as well as the producers, writers and crew for giving us this delightful gem for the past seven years.

We would also like to thank the critics and 'Gilmore' fans for their passionate support and promise to give this series the send off it deserves.
Big thanks to my friend Melissa, who called me with the news while I was on the way home from the grocery store.
I'll miss it terribly, but I'm loving how David S. Rosenthal has been wrapping things up over the last few episodes. We've still got two more to go, with Gilmore Sounding Boards forthcoming for each (and continuing coverage from my good friend Katy over at For the Record).
And I'd honestly rather see the show go out on a good, strong, solid note than to see it end well on May 15 and then try to figure out what to do with another batch of episodes.
Starting this fall, I'll replace the Gilmore Sounding Board with Office Talk, a weekly look at NBC's The Office.
More to come as it happens!