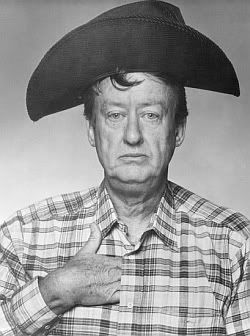 Tom Poston, one of my favorite character actors, passed away Monday at his home in Los Angeles. He's survived by his wife, actress Suzanne Pleshette, and three children.
I grew up watching and (loving) Newhart, and I've always had a soft spot in my heart for that 1980s CBS sitcom era that was such a perfect home for a guy like Poston, who was so good at playing affable — albeit oblivious — characters. He'd already been doing it for decades.
Tom Poston made me laugh — a lot — and I know I'm not the only one. When you live a life like that, where your job is bringing laughter and joy and entertainment to people, you live on through your work. That's forever.
There's a really nice article about Poston's life here, and my friend Bob put up a nice tribute here.
Deepest condolences to his family and friends, and thank you, Mr. Poston, for the lifetime of laughter you provided.