USA Today has the first official photo of Robert Downey Jr. as Tony Stark in Iron Man 2.
And of course it looks awesome!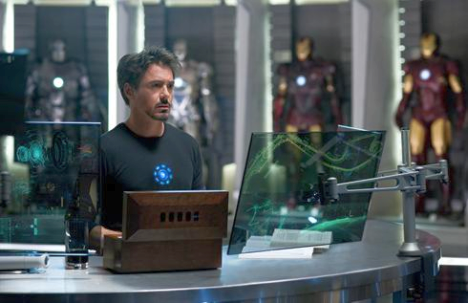 In the accompanying article, returning director Jon Favreau says the new film takes place six month's after Tony's very public confession at the end of the first movie that he's Iron Man. He asks, "How many superheroes are open about their true identities? We wanted to play with that idea. But it obviously has consequences — in his relationships, on the team. There are a lot of areas we can explore."
You can follow Favreau's updates from the set right here, and we'll get to see the finished product on May 7, 2010!