We're all big fans of Christian Bale around here, right?
It's good news, then, to know he's busy with some really awesome upcoming projects.
On May 21, he plays human resistance leader John Connor in Terminator Salvation. (Trailer here.) The photo below shows Bale's Connor with his wife, Kate, played by one of my favorite fantasy girlfriends, Bryce Dallas Howard.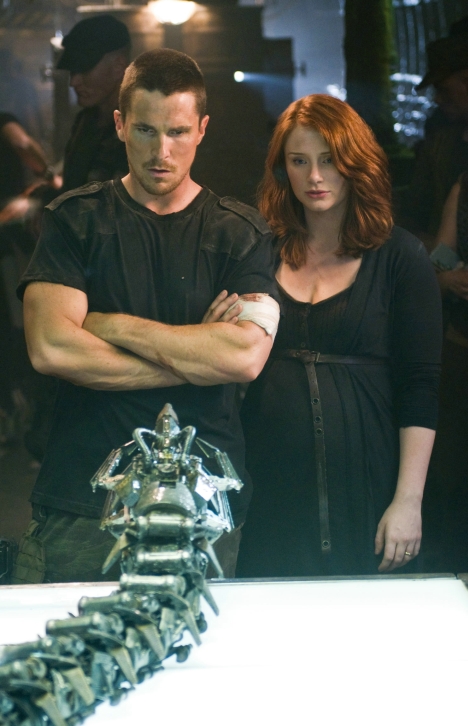 On July 1, he plays federal agent Melvin Purvis to Johnny Depp's John Dillinger in Michael Mann's eagerly awaited Public Enemies. (Trailer here.)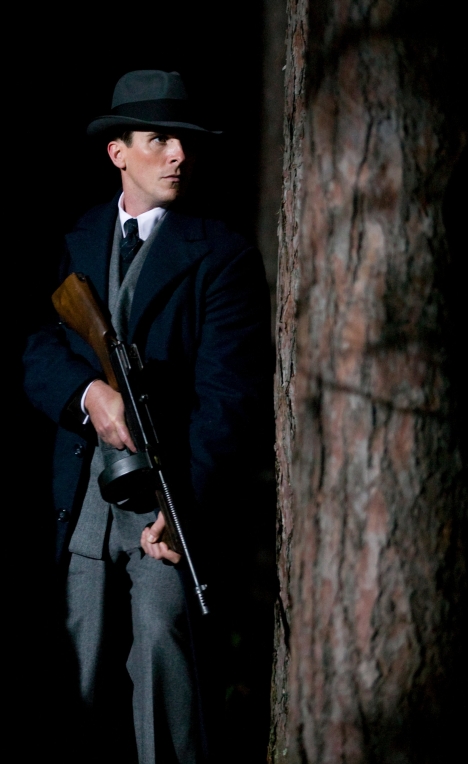 He's also recently attached himself to Prisoners, a dark thriller about a father who kidnaps the prime suspect in the kidnapping of two little girls, one of whom happens to be his own. Mark Wahlberg is also attached, and it looks like Bryan Singer is going to direct. (I hated Superman Returns, but I love most of Singer's other stuff.) But it's not entirely clear yet if Bale is playing the father, the cop investigating the case, or the suspected kidnapper. I'm still trying to sort that out.
Bale and Wahlberg will have plenty of time to become friends when they work together again in The Fighter for director David O. Russell (Flirting with Disaster, Three Kings, I Heart Huckabees). Wahlberg will play Boston boxer "Irish" Mickey Ward, who's ready to retire after a string of brutal defeats in the ring. Bale plays Ward's half-brother, Dicky Eklund, who was a boxer himself before drugs and crime got him sent to the slammer. When Eklund gets out of jail and decides to make his life right again, he takes Mickey under his wing and trains him for the fights that might take him back to the top.
Matt Damon was originally supposed to play Bale's role. Then he had to drop out and Brad Pitt was set to replace him, and now Bale's stepping into Pitt's shoes. Russell replaces original director Darren Aronofsky.
And, of course, Bale will join director Christopher Nolan for another Batman adventure when the time is right.
More news on these projects as they happen!