Click here to see Hugh Jackman rappelling — or abseiling — down a wall on his way to yet another international promotional event for Wolverine, which rappels — or abseils — into a theater near you on May 1!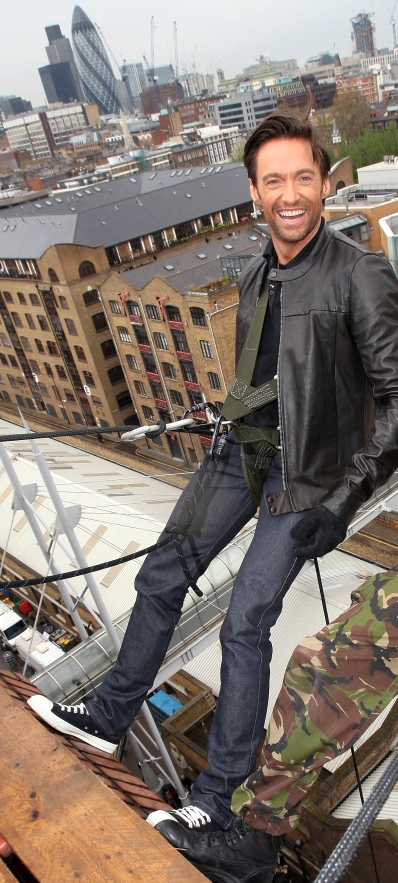 You can view more photos of Hugh Jackman being characteristically kind to his fans right here.
And don't forget to follow all of Hugh's latest news on Twitter. It's nice when an actor is this dedicated to — and appreciative of — his fans.