UPDATE: The album's Kickstarter page is open for business.
Check out the video, which has snippets of every song. How amazing does "The Moment" sound? Wow.
---
Rolling Stone previews the title track from Toad the Wet Sprocket's new album, NEW CONSTELLATION, due for release on September 17 on the band's own label, Abe's Records.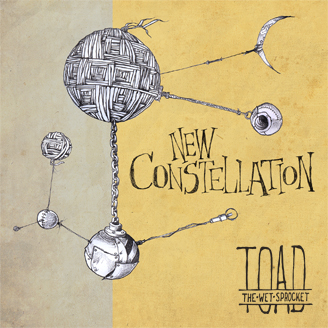 Says singer Glen Phillips:
"'New Constellation' was the very first new song written specifically for the band. After a decade in the folk/singer-songwriter world, it was exciting to write with the band in mind. I wanted to come up with material that would respect our origins but also respect everything we'd learned in the intervening years. The lyric veers from outer space to patron saints to depression to heroic gestures of love in a quick, three-minute pop song."
And it's glorious! Don't forget to check out Toad's snazzy new website, too.