So, there's a scene in THE COUNT OF MONTE CRISTO where Jim Caviezel's Count delivers a stirring birthday toast to young Albert Mondego, played by Henry Cavill, after witnessing the boy's selfless courage against assailants in the dark catacombs below Rome.
"Life is a storm, my young friend," the Count begins. "You will bask in the sunlight one moment, be shattered on the rocks the next. What makes you a man is what you do when that storm comes. You must look into that storm, and shout as you did in Rome, 'Do your worst. For I will do mine.' Then the Fates will know you as we know you, as Albert Mondego, the Man."
As of today, the whole world is about to get to know Henry Cavill, the Man … of Steel.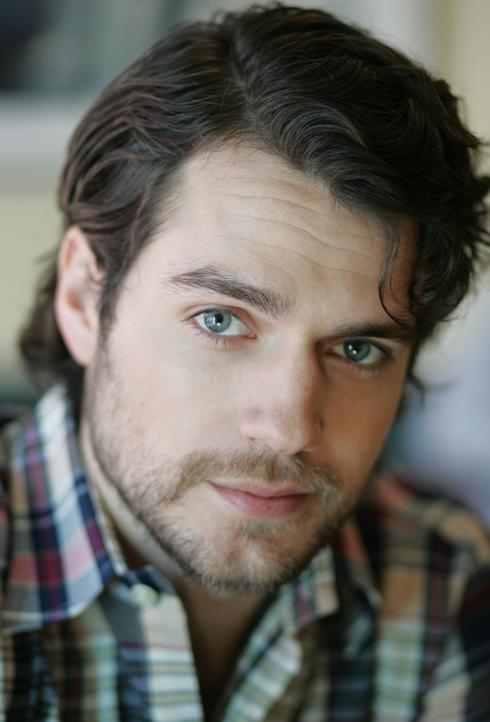 The 27-year-old actor has signed on to play Kal-El, Clark Kent, and Superman in Warner Bros.' December 2012 big-screen extravaganza to be directed by Zack Snyder and produced by Christopher Nolan.
From today's official press release:
HENRY CAVILL WILL TAKE ON THE DUAL ROLE OF CLARK KENT / SUPERMAN IN THE NEW FILM FROM WARNER BROS. PICTURES AND LEGENDARY PICTURES

BURBANK, CA, January 30, 2011 – Warner Bros. Pictures and Legendary Pictures announced today that Henry Cavill has won the coveted role of Superman, the iconic superhero.

The film will be directed by Zack Snyder, who stated, "In the pantheon of superheroes, Superman is the most recognized and revered character of all time, and I am honored to be a part of his return to the big screen. I also join Warner Bros., Legendary and the producers in saying how excited we are about the casting of Henry. He is the perfect choice to don the cape and S shield."

Charles Roven, Emma Thomas, Christopher Nolan and Deborah Snyder are the producers of the film. The screenplay is being written by David S. Goyer based on a story by Goyer and Nolan. Thomas Tull and Lloyd Phillips are serving as executive producers.

Cavill recently wrapped production on THE COLD LIGHT OF DAY and stars in the upcoming IMMORTALS, opening this fall.

Targeted for release in December 2012, the new Superman movie will be distributed worldwide by Warner Bros. Pictures, a Warner Bros. Entertainment Company.
I am so, so, so happy about this. Ever since my own favorite actor for the role, Jon Hamm, confirmed he was out of the running due to his age, and because I knew SMALLVILLE's Tom Welling was simply never going to make the leap from TV, I'd been hoping we'd end up with someone of Cavill's caliber for the role.
(For that matter, I also wanted Caviezel to get it for a long time, too, especially after he and his family sat near me at the gate in the Los Angeles airport in 2008. I couldn't believe how much he looked like Superman in person. It was his work in THE COUNT OF MONTE CRISTO that had made me think it years before, so it's only fitting that the young man who so capably played his son in that film is now stepping into Superman's boots.)
Cavill's look is equally regal and rugged, and his acting talents are beyond reproach. Better still, he's long been a fan favorite for the role with a huge and loyal online following. Those folks are undoubtedly very, very happy today, and I'm as thrilled for them as I am for Cavill.
Congratulations, young man. This is a huge opportunity; you've already earned it, and I know you'll put in the hard work to deserve it.
Up, up, and away to December 2012! I hope to hear much more news about this movie soon.
And big thanks to my friend Kareem for delivering the news via text today!
(For those of you who love homework, here are Mr. Cavill's previous credits.)