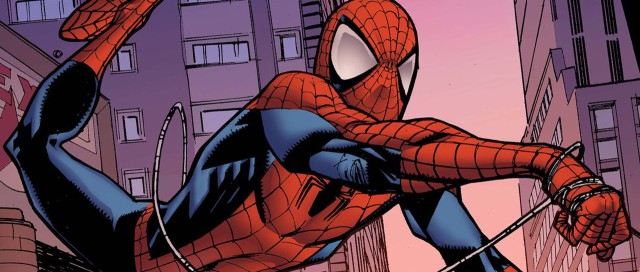 I don't know if the script will be any good, but the talent sure is out of sight — Heat Vision reports this morning that Martin Sheen and Sally Field will play Peter Parker's Uncle Ben and Aunt May in director Marc Webb's 3D reboot of Spider-Man that web-slings its way into a theater near you on July 3, 2012.
Regardless of how large Sheen's role turns out to be, his casting seriously suggests the film will spell out the origin all over again (unless Sheen appears in flashbacks or something), with Peter's arrogance leading to his uncle's murder, the "With great power comes great responsibility" speech, etc. It just seems like such a small amount of time has passed since director Sam Raimi directed Tobey Maguire and Cliff Robertson through that very same scene in 2002, and I'd hate to see the new movie dwell for too long on something we all already know. I just hope it feels fresh, and after the mess of Spider-Man 3, I'm all for a new take.
Perky, sassy Sally Field is two decades younger than Rosemary Harris, who played May in Raimi's films, and her casting certainly suggests a reinvigoration of the character who may be more active in the story this time.
Sheen and Field join Andrew Garfield as Peter Parker, the amazing Emma Stone as Gwen Stacy, and Rhys Ifans as Dr. Curt Connors (who becomes the villainous Lizard).