Michael Caine is in several of my all-time favorite movies. He's truly one of the greats.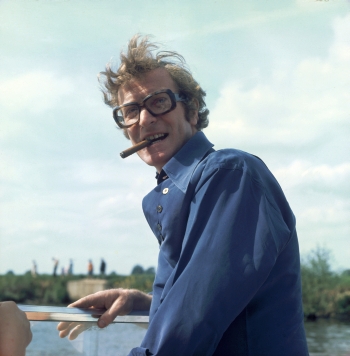 He has a new movie called Is Anybody There? in which he plays Clarence, a retired magician who arrives at a seaside old folks' home and reinvigorates the lonely life of Edward (Bill Milner), the little boy whose parents run the home. Milner was adorable and hilarious in Son of Rambow, which needs to be seen by anyone who loved action movies from the 1980s. I can't wait to see what he and Caine bring out of each other.
(It's also cool that Caine is playing a magician, since he played the engineer who created the dazzling magic contraptions in one of those favorite films of mine, The Prestige.)
He was on NPR yesterday to talk about the new movie, and you can listen to all warm, charming, and often very funny 17 minutes of it right here.
Edward: "I used to have a room with Paddington Bear wallpaper."
Clarence: "Yeah? Well I used to have a beautiful wife and all of my own teeth. Your life changes, buster!"
The best part? He's asked about acting with kids, and responds by saying that he's the kid. I love this guy. And he also had some very kind things to say about Heath Ledger.
Caine also has some more comments about the movie here, but you shouldn't read them because they ruin something about the movie. He talks about dedicating the role to a friend of his who passed away, and mentions that his wife, Shakira, had a difficult time watching the film because his portrayal is so realistic.
Here's a great shot of Sir Michael and Shakira, with some bonus Burt Reynolds for your Wednesday: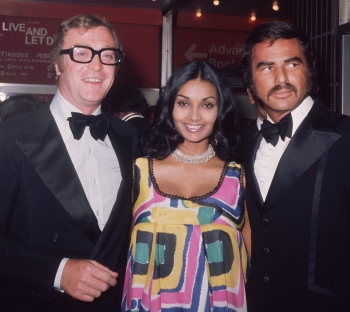 Well done, Michael Caine!
On everything.
Thank you.